AMSTERDAM, Netherlands — Americans don't need a visa to travel to much of Europe; we just hop on a plane and show our passport once we arrive.
But there has long been reporting that the countries that share open borders would institute a pre-travel authorization system that would apply to visa-exempt visitors.
THE QUESTION
Will Europe charge a fee for Americans to enter?
THE SOURCES
Anitta Hipper, European Commission's spokesperson for home affairs, migration and internal security
FRONTEX, the European Border and Coast Guard Agency
Elizabeth Carey, spokesperson for AAA
THE ANSWER
Yes, starting at some point in 2024, most of Europe will charge a fee for Americans to enter.
WHAT WE FOUND
The European Commission first proposed a pre-travel authorization system in 2016 for the Schengen Area, which is comprised of more than two dozen European countries that share open borders.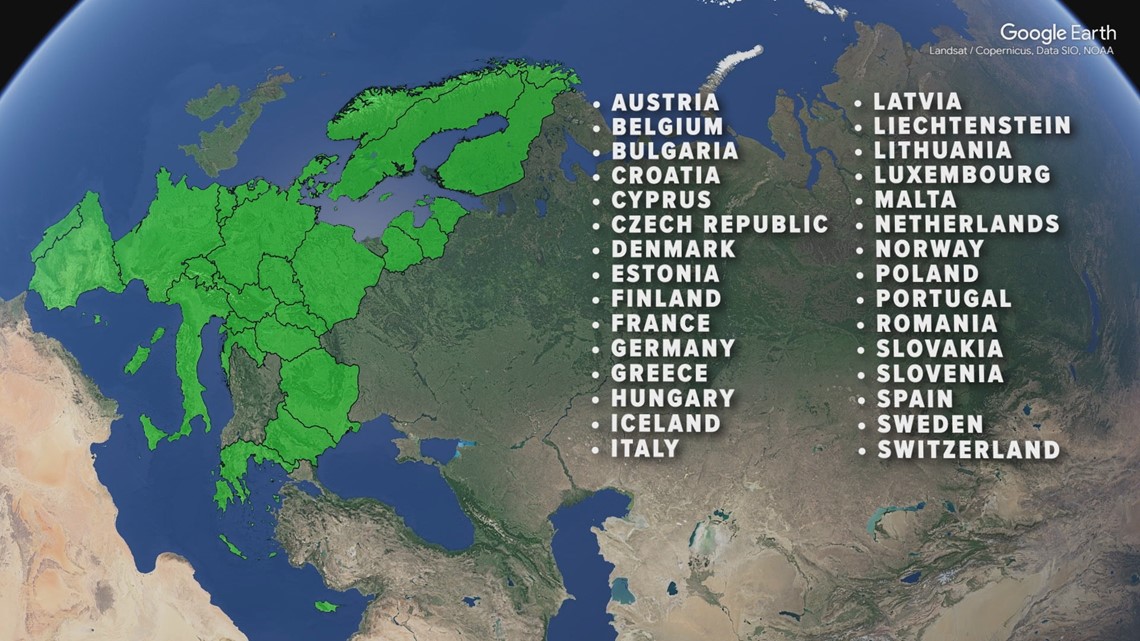 The system has faced multiple delays, but it's now scheduled to go into effect in 2024.
The European Travel Information and Authorisation System (ETIAS) will require visitors from visa-exempt areas — including the United States, Canada and dozens of other countries — to fill out a form online and go through a background check of sorts before entering. The cost will be €7, or about $7.50 with May 2023 exchange rates.
Anitta Hipper with the European Commission told VERIFY that ETIAS will help "identify migratory and security risks as well as high epidemic risks posted by visa-exempt visitors before they reach the E.U."
A verification will last for three years and cover all entries during that time period. You'll only fill out the form and pay the fee once during that time.
As part of the process, applicants will need to provide the following information:
Personal information including your name(s), date and place of birth, sex, nationalities, home address, email address and phone number(s)
Your parents' first name(s)
Travel document details
Your level of education and current occupation
The country of your first intended stay and the address of your destination
Details about any past criminal convictions, past travels to war or conflict zones, and whether you have recently been the subject of a return decision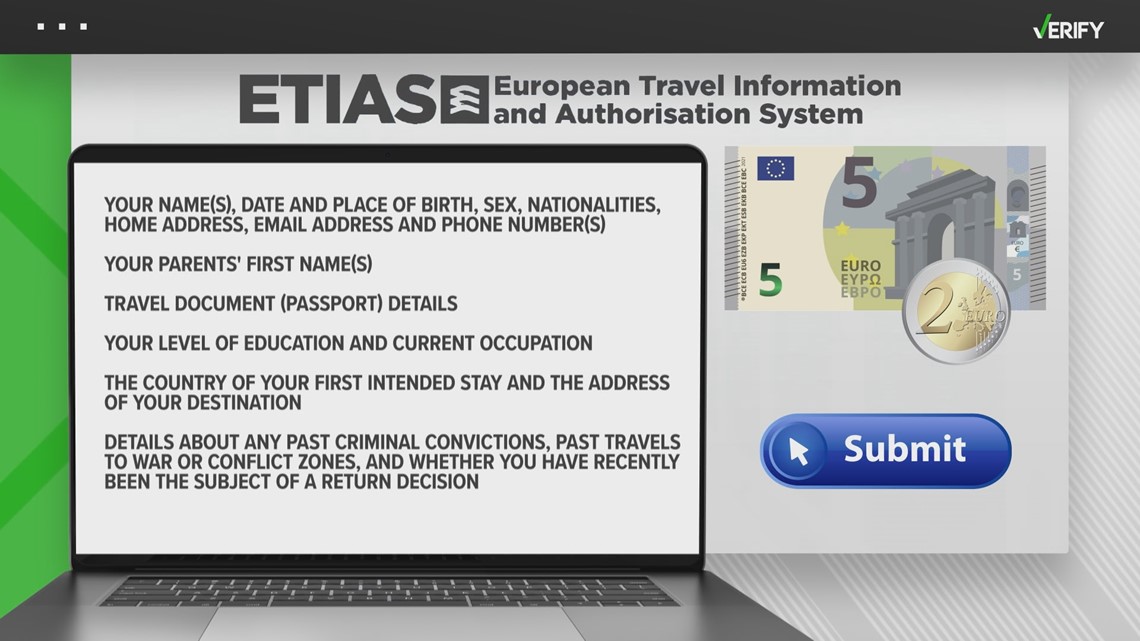 FRONTEX said about 97% of applicants will be approved through an automated process.
"You get (approved) within minutes, and then you'd be able to take that trip," AAA's Elizabeth Carey said.
If something is flagged during the automated background search, a manual inspection would take place, which should be completed within 4 days. FRONTEX said any denial can be appealed.
Hipper said the delay has been due, in part, to getting the IT system up and running to monitor when people enter and exit the system. The electronic tracking will replace the stamping of passports.
That Entry/Exit System (ESS) should be operational soon, allowing ETIAS to go into effect in 2024.
Hipper said this concept isn't new; pre-travel authorizations for visa-exempt travelers are already required in the United States, Canada and Australia, among other countries.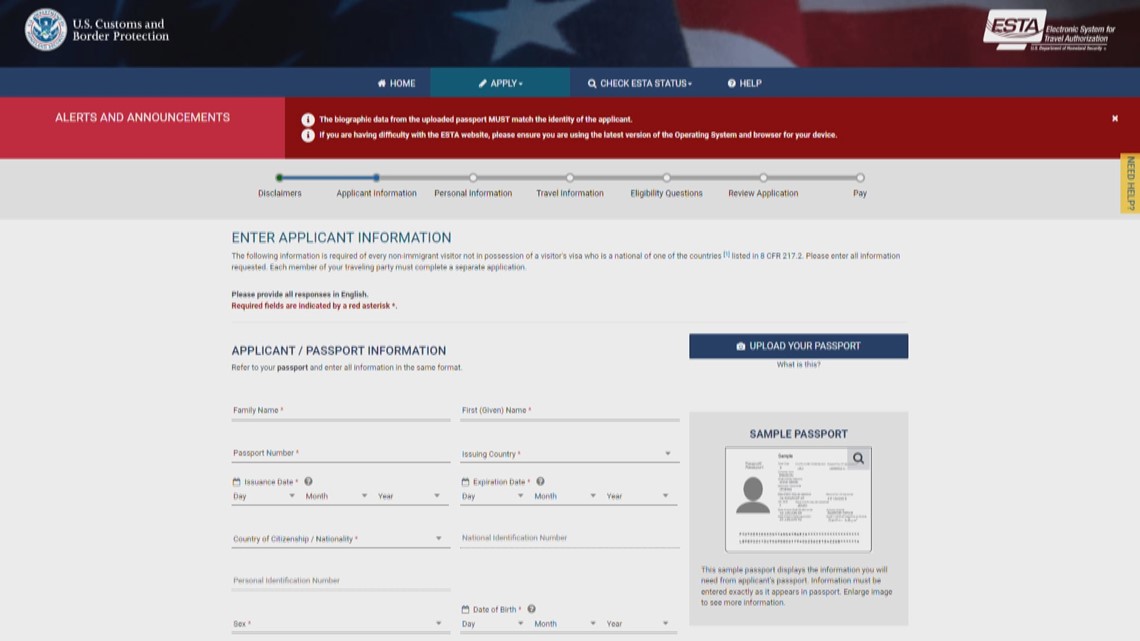 "The one to get into the United States is $21," Carey said. "Outsiders have to pay that in order to travel here maybe to come here on a cruise or fly into the United States."
An exact date for implementation of ETIAS hasn't yet been announced; it's expected to be discussed at the June meeting of the European Commission's Justice and Home Affairs Council.